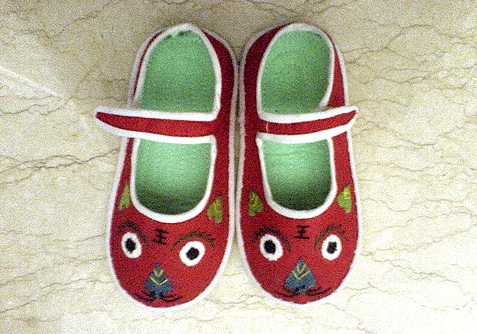 We recently adopted a beautiful girl from China.  We are beginning to study Buddhism and will soon partake in the 3 refuges ceremony.  However, we'd also like to have our little girl blessed in a Buddhist ceremony with friends and family present so that she can be welcomed into our lives, much the way a Christian baptism or Jewish naming ceremony welcomes a child.  What options are there in Buddhism for us?  Thank you so much for any answers you can give us.
Hi G,

Thank you for asking me, and congratulations for your good deed.  Hope this child will give you happiness and will grow up to be a responsible and happy person.

It depends on which Buddhist tradition you are following.  The three main traditions of Theravada, Mahayana (mainly Chinese) and Tibetan Buddhism have their own blessing ceremonies.  If you have been going to a temple then it's not a problem anymore as you can find out from the temple.  Generally, the ceremony would involve the chanting of suttas.  The Buddha did not introduce any rites and rituals into his teachings, bearing in mind that the Indian society already had its cultural practices long before the Buddha's time.  The "Buddhist" rites and rituals were introduced by the followers after the Buddha had long passed away.  These rites and rituals were introduced by incorporating the traditional practices of the followers which had nothing to do with the pristine teachings of the Buddha.  They were performed to satisfy the psychological needs of the followers.  As for Theravada Buddhists, most ceremonies involve the chanting of the suttas by the monks and usually followed by "thanksgiving" (Dana) of providing food for the monks.

Hope this helps.